Apostles Community Preschool is conducted by Church of the Apostles as an expression of its concern for assisting parents in the rearing of young children.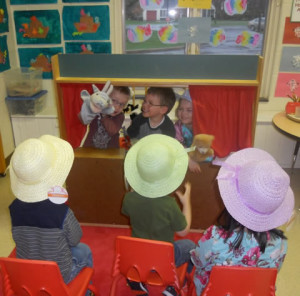 The Preschool exists to help each child grow and develop in trustful and loving relationships, enabling each child to develop to his/her fullest potential.
Set in a Christian context, the school encourages each child to grow emotionally, socially, physically, and cognitively, by providing a variety of hands-on experiences.
The program is designed to help children adjust to a group learning situation, while fostering their individual feelings of self-worth.
The school seeks to encourage a positive attitude toward school and learning, while providing a strong foundation for reading, writing, mathematics, social studies, and science.