Lunch Bunch
Lunch Bunch is offered every day after school, from 11:30 – 12:30. Children bring lunch from home and enjoy playtime in the gym or on the playground.
Enrichment Classes
We offer an extended-day for children enrolled in the 3-day, 4-day, or 5-day morning program. Times are 11:30 a.m. – 2:00 p.m. Previous classes have included "Nature Explorers," "Magic Science Kids," Spanish, "Little Artists," "Famous Authors," and "Holiday Happenings."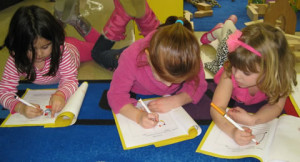 Book Buddies
On Wednesday afternoons, from 11:30 a.m. – 2:00 p.m., we offer a literature-based enrichment program featuring classic children's books. Art, music, and drama are integrated into the theme.
Summer Camp
A summer camp program is offered in June, where children attend every morning for one or two weeks. Camp is held outdoors at Rader Park, located on the church campus. Weekly nature themes revolve around the beauty of God's creation.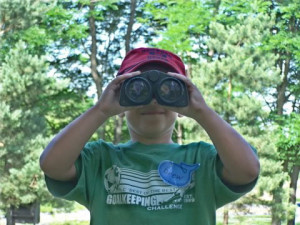 Homestead Village Visits
On a rotating monthly basis, our older classes visit the Healthcare Center at Homestead Village Retirement Community to share stories, songs, and friendship with the residents there. These inter-generational opportunities provide a special bond between our youngest and oldest friends.