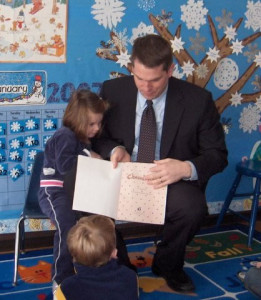 Teachers share information with parents on a daily basis, via posted "Daily News" charts or e-mails. Parents are welcome to call or e-mail the teachers at any time.
Parent-teacher "getting to know you" conferences are held in the early fall, with more in-depth conferences scheduled in the spring. Parents are encouraged to set up a conference at any other time as needed.
A monthly newsletter and calendar are sent home which list the weekly curriculum topics, upcoming events, and important dates to remember.
Parents are encouraged to visit their child's classroom to read books, play games, or help with special projects.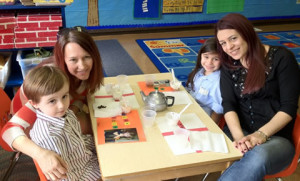 Parents are invited to our annual Christmas Program in December and our Art Show/Musical in the spring.
Our Parent Council is another way for families to become involved in the school. Each year, volunteer parents help to plan and provide programs, special events, and family activities for the school.